Computing
Our computing curriculum has been developed to prepare our pupils for the ever-changing digital world. Through carefully planned sequences of learning we strive to ensure each pupil is able to reach their full potential.
The children will have the opportunity to:
Understand online safety and use of technology at home and in school.

Become confident in using code, understand and apply the essential concepts of computer science, including logic, algorithms and data representation, through a variety of ways such as hands-on experiences and real-life contexts.

Analyse problems in computational terms and have repeated practical experience of writing computer programs in order to solve such problems in order to deepen their knowledge.

Effectively use a range of programs to apply information technology, including new or unfamiliar technologies, which will allow them to flourish and express themselves in society.

To connect with others responsibly and are competent, confident and creative users of information and communication technology, preparing them for becoming members of the wider community
Throughout each pupil's journey, from Early Years to Year 6, they will have opportunities to engage with a range of technologies- from programmable tech to green screens to creating websites- and Artificial Intelligences (AI's). Each will be in a safe environment where all can expressive themselves whilst learning how to safely navigate virtual worlds.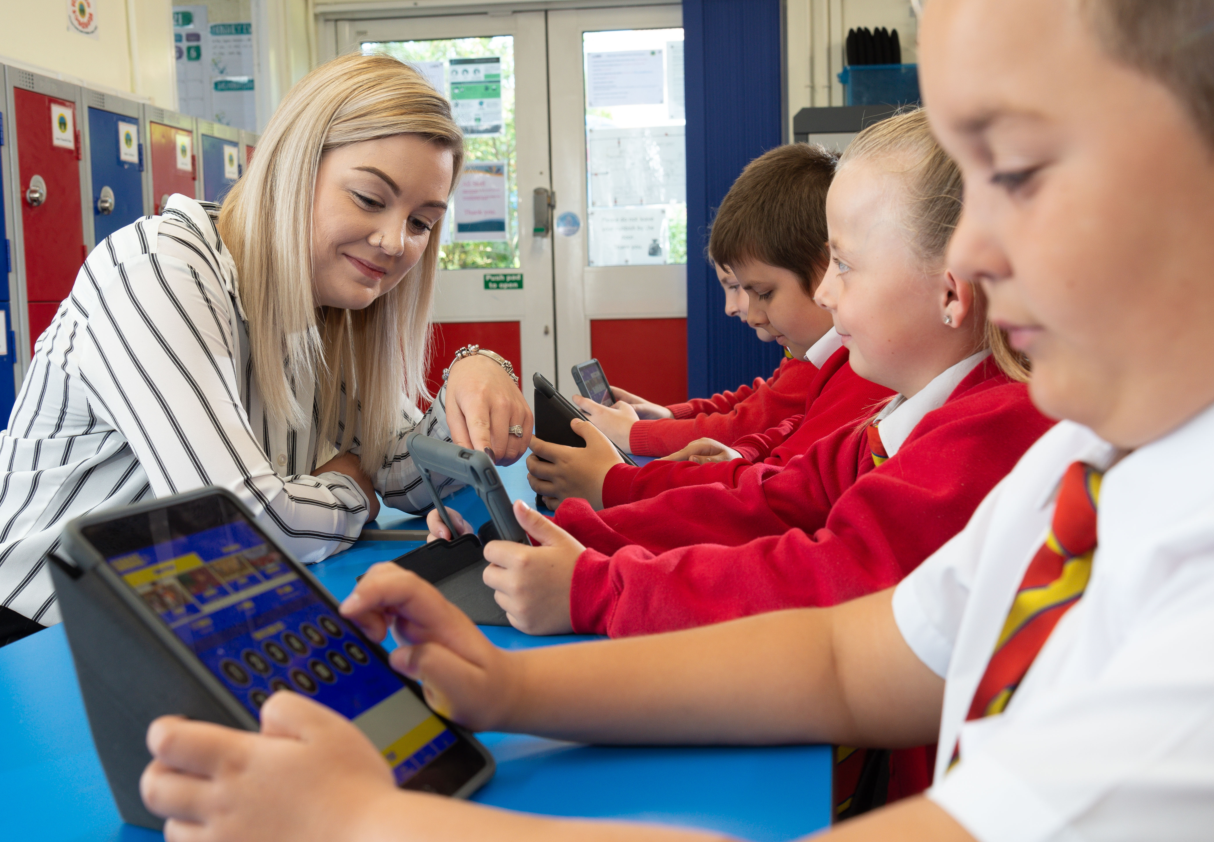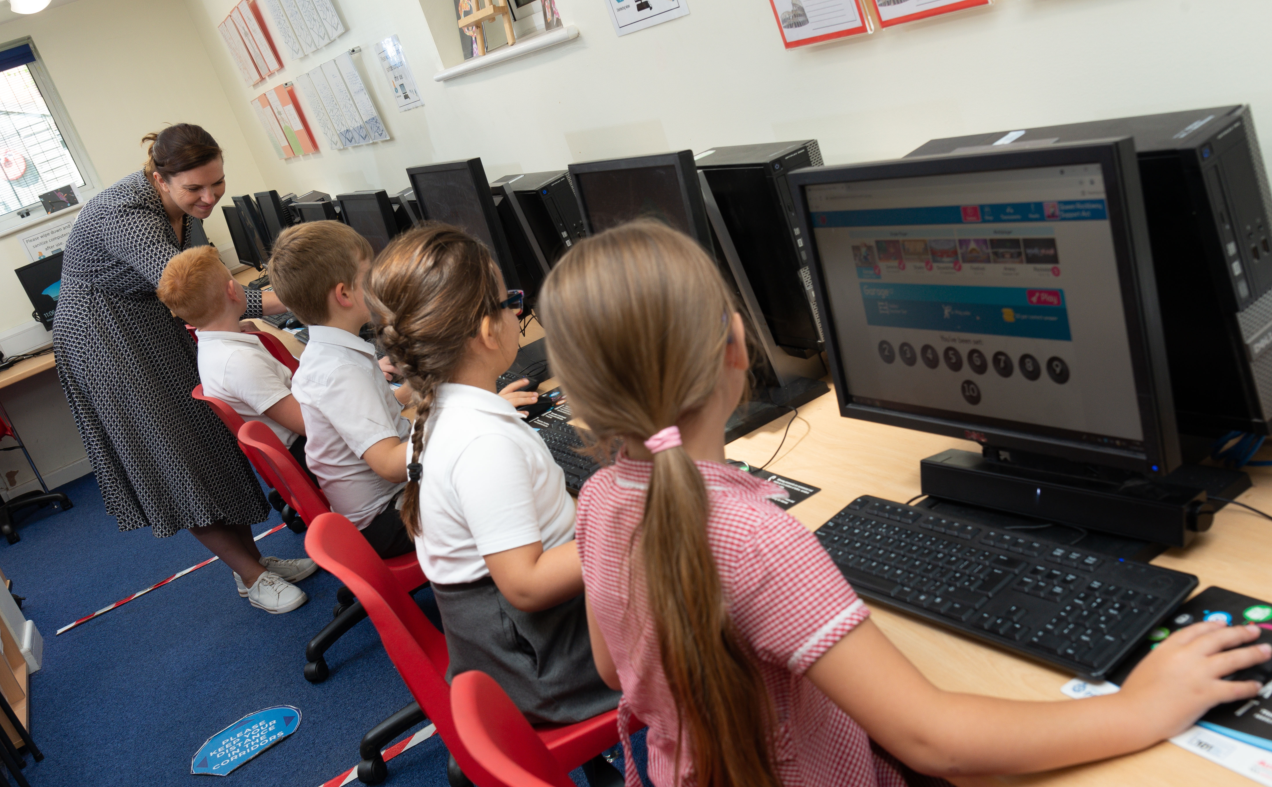 ICT Yearly Overview
| | | | |
| --- | --- | --- | --- |
| Year Group | Autumn Term | Spring Term | Summer Term |
| 1 | 1.1 We are treasure hunters. Solving problems using programmable toys. | 1.4 We are publishers. Creating a multimedia eBook about our achievements. | 1.5 We are rhythmic. Creating sound patterns in ScratchJr and GarageBand. |
| 2 | 2.1 We are astronauts. Programming on screen in ScratchJr. | 2.2 We are games testers. Working out the rules for games. | 2.6 We are zoologists. Collecting data about bugs. |
| 3 | 3.2 We are bug fixers. Finding and correcting bugs. | 3.3 We are presenters. Videoing a presentation against a green screen. | 3.5 We are co-authors. Producing a wiki. |
| 4 | 4.1 We are software developers. Developing a simple educational game. | 4.4 We are bloggers. Sharing experiences and opinions. | 4.6 We are meteorologists. Presenting the weather. |
| 5 | 5.1 We are game developers. Developing an interactive game. | 5.4 We are web developers. Making sense of the internet and building a website. | 5.3 We are architects. Creating a virtual space. |
| 6 | 6.2 We are computational thinkers. Mastering algorithms for searching, sorting and maths. | 6.5 We are advertisers. Creating a short television advert. | 6.3 We are publishers. Creating a yearbook or magazine. |